E xzel IT Consulting is an Auckland Based IT Servicing Company and IT Solution Provider with a team of Industry Certified Professionals. Our SME Solutions helps you transform your IT operations with project management and strategic development support through personalized business analytics
and process improvement techniques. As global business adjusts to the remote-work environment, our Solutions for the Remote Worker including small-medium companies, SoHo business owners and Prosumers extend the AI-Driven Enterprise to Home. Success doesn't necessarily rely on having the most up-to-date technology. Instead, it's about using the right technology for the work in hand.
We also resell a broad range of quality ICT hardware and software products from the World's market leading vendors & business partners through the product distribution channel both locally & off shore. Our products have a set of variations ranging from Entry Level to Enterprise Level for different customer groups. As your System Integrator and OEM Equipment Supplier, our implementation of efficient RMA service provides rapid warranty service for repair and replacement.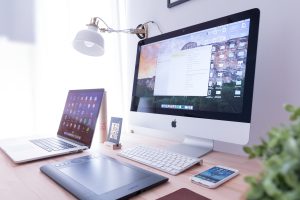 "Respect, Integrity, Commitment, Flexibility, Innovation."
Your business is unique. We understand and embrace that fact. That is why we take the time to learn about your business in addition to learning about your IT environment. Knowing your customers' expectations, your employees' work habits, and your goals for the business is just as important.
Security Strategy
Business Continuity
Disaster Recovery
Communication and Collaboration
We translate technology into solutions. In recognition of the business challenges today, we are committed to helping our customers on a digital transformation journey and we have the technology to help you stay connected securely, maintain business continuity and enhance productivity.
Additionally, we are deploying best practices, processes and tools that will also help you work with your customers. Together we can make your business more efficient, more profitable and more manageable.
Get in touch today and we want to hear from you.
Let our professional team look after your business!