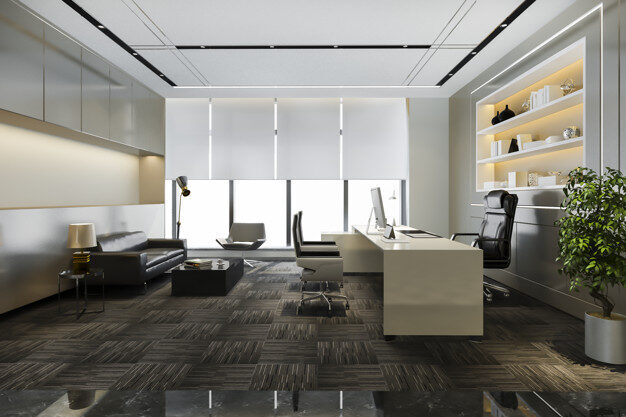 Surge Protection When Working from Home
Reading Time: 3 Minutes
With the impact of the pandemic still affecting businesses and employees around the world,part of your team might be working from home remotely. When your home becomes your work place with your work equipment, you will need to deploy proper surge protection for your sensitive home office equipment such as computers, monitors, printers, telephones and modems.
What is power surge?
A power surge occurs when the current of electricity is interrupted and then resumes. A power surge can range from five or ten volts when you turn on your hair dryer to thousands of volts if lightning strikes a transformer.
You may have experienced the following situation:
You are editing some documents in Microsoft Word, your computer suddenly shutdown and restarts automatically and you feel the light has been off and on quickly as well. This phenomenon is called power surges.
Surges that stem from an occurrence outside of the house are external power surges. A storm, a broken power line, a lightning strike or a blown transformer can all cause an external power surge. There are also Internal surges which happens when you turn large energy-hungry appliances on and off.
Power Surge Protector
Surge protectors are an inexpensive way to protect your gear against random power spike damage and help extend the lifespan of your electronic equipment. It will provide stable power to connected devices by boosting and bucking the input power. It is crucial to use a surge protector with your voltage-sensitive devices that a power surge could easily damage.
How do power surges affect appliances:
• Shorten the life of devices
• Damage hardware components such as HDD, Memory and motherboard
• Loss of data
• Corruption of device operating system
POWERSHIELD VoltGuard
POWERSHIELD VoltGuard AVR 1500VA / 750W with 3x 3 Pin Outlet Sockets protects against damaging surges. Stable Regulated Output Voltage Over-temperature & Overload Protection.
The PowerShield VoltGuard AVR (Automatic Voltage Regulator) will automatically maintain a safe voltage level to protect sensitive electronics. This cost-effective, compact device will provide a constantly regulated output voltage, ensuring that your sensitive electronic equipment is always receiving voltage within an acceptable range. The VoltGuard also has over-voltage and under-voltage protection included as standard, which will turn off the supply to your equipment when the utility voltage moves out of the safe range. The VoltGuard's compact design offers three power outlets together with a voltage regulator, ideal for protecting voltage sensitive equipment such as home office equipment. It is also designed for use with home electronics equipment such as televisions, stereos and home theatres as well as modems and telephone equipment. The VoltGuard will provide stable power to connected devices by boosting and bucking the input power. It provides best surge protection in its class, to protect against transients.
For more details or to purchase the VoltGuard online, visit our website :
https://products.exzel.co.nz/POWERSHIELD-VoltGuard-AVR-1500VA%20750W